Medical and Health Resources
Coronavirus (COVID-19) Information: Information about COVID-19 from the Center for Disease Control, Indiana State Department of Health, and what Eckhart Public Library is doing at this time.
Coronavirus Vaccine Information & Registration: Find out if you are eligible to register for the COVID-19 vaccine. If you need assistance, contact us at 260-925-2414 ext. 120
HealthCare.gov: Health insurance options through the Affordable Care Act. Open enrollment is from February 15 – May 15, 2021.
Biomedical Reference Collection: Designed for doctors, research scientists, students and clinical specialists, this medical database provides over 100 full-text journals, including full-text for many peer-reviewed publications.
Center for Disease Control (CDC): CDC works 24/7 to protect America from health, safety and security threats, both foreign and in the U.S. Whether diseases start at home or abroad, are chronic or acute, curable or preventable, human error or deliberate attack, CDC fights disease and supports communities and citizens to do the same.
Consumer Health Complete: A comprehensive resource for consumer-oriented health content, Consumer Health Complete is designed to support the information needs of patients and to foster an overall understanding of health-related topics. This resource provides content covering all key areas of health and wellness, from mainstream medicine to the many perspectives of complementary, holistic and integrated medicine. The multilingual health databases provide this information in 16 additional languages. See the World Languages subject page for a complete list.
CPR Training Material Request Form: Eckhart Public Library has CPR manikins, books, DVDs, and AED trainers available for check out. If you would like to use these materials for a training, you can request them using this form.
Health and Medicine: Information about diseases, biology, health and medicine that can be broken down by source type, including academic journals.
Indiana Disability Resource Finder: Funded by AWS Foundation, the Indiana Disability Resource Finder is a comprehensive tool to find community resources dedicated to improving the quality of life for those living with disabilities and the people assisting them.
Mayo Clinic: Mayo Clinic is a nonprofit organization committed to clinical practice, education and research, providing expert, whole-person care to everyone who needs healing.
Medline Plus: MedlinePlus is the National Institutes of Health's website for patients and their families and friends. Produced by the National Library of Medicine, the world's largest medical library, it brings you information about diseases, conditions and wellness issues in language you can understand.
Reference Solutions: Reference Solutions, formerly Reference USA, is the number 1 source of information on businesses and people specifically designed for small business owners, marketing professionals, researchers and job seekers. Reference Solutions helps users create marketing plans, conduct competitive analysis, raise funds and locate people. To access Reference Solutions off-site, you will need to accept their terms and conditions and enter your library card number.
World Health Organization (WHO): WHO works worldwide to promote health, keep the world safe, and serve the vulnerable. Our goal is to ensure that a billion more people have universal health coverage, to protect a billion more people from health emergencies, and provide a further billion people with better health and well-being.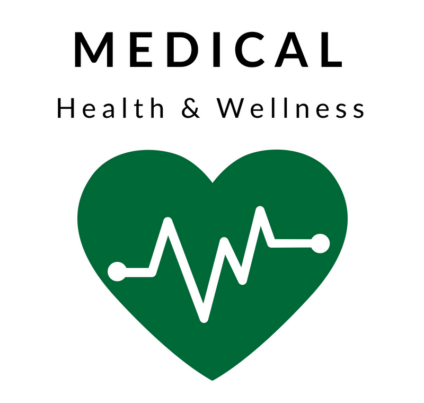 Check out these medical and health resources that have been selected by the Eckhart Librarians!