Friends of Eckhart Public Library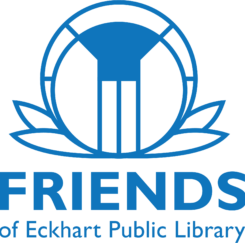 The Friends of Eckhart Public Library, Inc. in Auburn, Indiana is a non-profit organization whose enthusiastic support makes many special library programs possible. Their book sales are dedicated to making significant contributions to the steady growth of the library and its services to the community. Friends help promote the library by sponsoring activities which encourage reading and broaden the user base of the library. Sponsored activities include: Strawberries Around the Fountain, Annual Book Sales, Dine2Donate Opportunities, Adult Programming, Book Clubs, Reading Clubs, Volunteer Luncheons, Teen Programming, Children's Programming.
The Friends of Eckhart Public Library Board
President: Andrea Cohn
First Vice President: Anna Muckenfuss
Second Vice President: Katie Pfister
Treasurer: Aaron Rice
Secretary: Tammy Althouse
Members at Large: David Hines, Dick Shankle, Don Muckenfuss, Michelle Wagner, and Nikki Stamm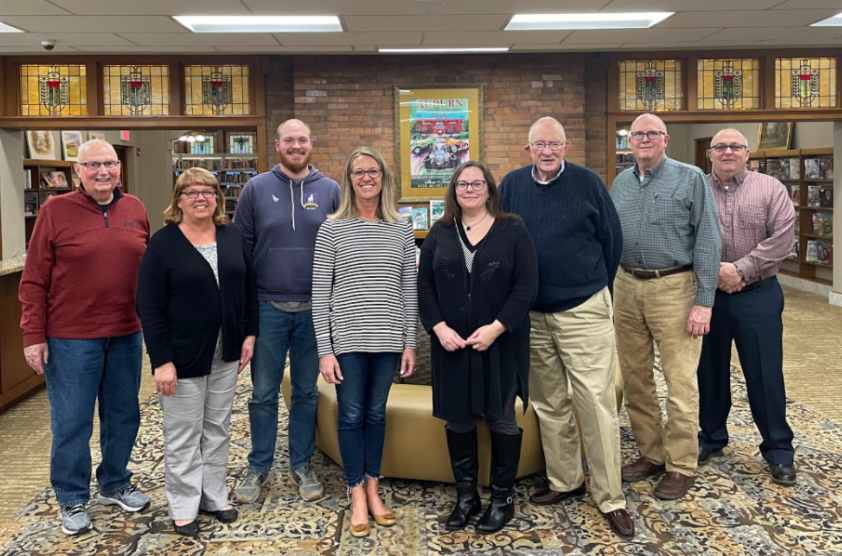 In Memoriam: Dale Hummer
The Friends of EPL Board are deeply saddened by the passing of Board Member Dale Hummer. Dale's dedication to the communities of Auburn and DeKalb County was extraordinary. His passion for Eckhart Public Library and his kind and happy presence will truly be missed.
Help the Friends while you shop!
Amazon.com has created something called Amazon Smile that donates a portion of your purchase to a charity. If you select Friends of Eckhart Public Library, Inc. as your charity, a donation will be made to the Friends! Amazon Smile works with all Amazon accounts (including Prime Membership).
The Friends can also be reached at: P.O. Box 838 Auburn, IN 46706
January 14th
February 11th
March 11th
April 8th
May 13th
June 10th
July 8th
August 12th
September 9th
October 14th
November 11th
December 9th
Location
Willennar Administrative Annex
212 W 12th Street, Auburn, IN 46706
Times
First Hour: Friends Members Only
9 a.m. – 10 a.m.
Sale Open to Public
10 a.m. to 3 p.m.