Home, Auto, & Pet Resources
1-877-GET-HOPE: A program for Indiana home owners that have fallen behind on their mortgage or are having difficulty paying their mortgage due to financial difficulties.
Build, Learn, Grow: Helping working families access early care & education. Indiana's Build, Learn, Grow program helps build reliable child care infrastructure, creates new learning opportunities for young students and helps our communities grow.
Craft & Hobby: Designed specifically for public libraries, Craft & Hobby provides access to classes, videos, and tutorials on various crafting and hobbies. Whether you're looking for cake decorating, knitting, fitness, or woodworking, Craft & Hobby has you covered. Craftsy and Craftsy en Español are also available. Login with your library card number.
Indiana Housing Now: A resource for renters and property managers in the state of Indiana. Find your new home, resources, or apply for COVID-19 Rental Assistance.
Individuals that are unable to complete the application online should call 317-800-6000.
This phone number is available Monday – Friday from 8:00 am – 5:00 pm Eastern.­
Indiana Housing & Community Development Authority: Information and resources for renters, home owners, landlords, and developers. Resources include emergency assistance, voucher information, and more.
Consumer Reports: Full issues of Consumer Reports are available, or you can search by topic. Includes articles from Buying Guides.
Federal Trade Commission Scam Alerts: Learn about recent scams and how to recognize the warning signs. Read the FTC's most recent alerts or browse scams by topic.
Consumer Financial Protection Bureau: A U.S. government agency that makes sure banks, lenders, and other financial companies treat you fairly.
Ready, Set, Bank: An online course and information about how to start online banking safely.
Auto Service Repair Manuals and Wiring Diagrams: An online collection of downloadable manuals and diagrams for vehicle repairs.
Chilton Automotive Library: An online collection of detailed information to tackle automotive repairs for things like vacuum and wiring issues. Chilton also offers a labor estimation tool and ASE test preparation quizzes. A library card is needed for access outside of the library.
Fuel Economy Guide: The official source of fuel economy information from the United States Government. Compare cars, understand EPA ratings, and learn how to save money on gasoline.
DeKalb Humane Society Resources: Information for pet owners including local lost & found pets and ordinances.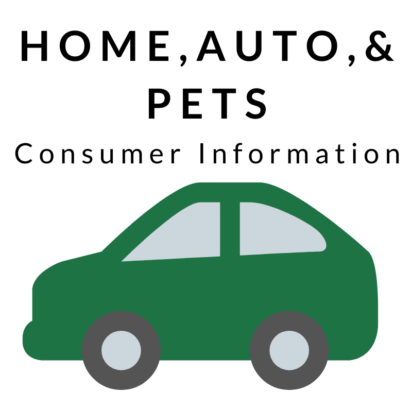 Check out these home, auto, and pet resources that have been selected by the Eckhart Librarians!