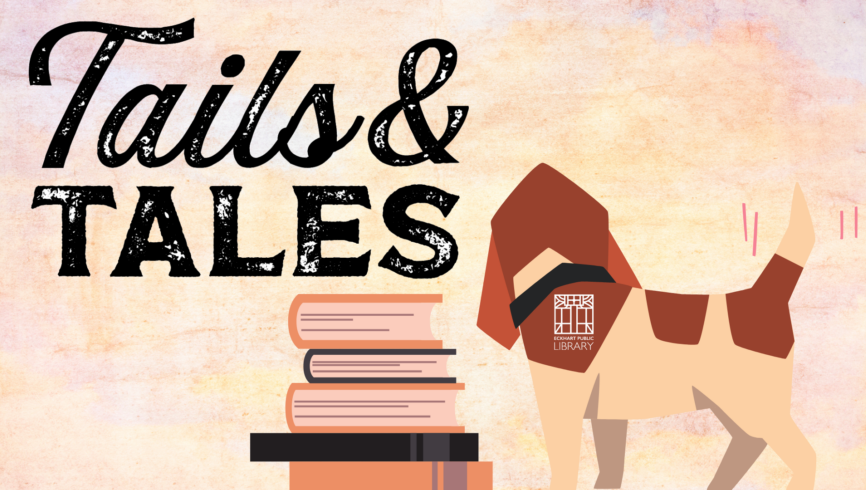 The minds of Eckhart Public Library will be bringing you a Tails & Tales EckhartQuest Scavenger Hunt!
You will be called on to use a map, your creativity, hints and clues, and your exploring skills to seek out locations in our community. You may be shocked to see what you discover along the way!
Will you accept the quest?
Deep in the wilds of Auburn, IN, ancient and powerful beasts make their home. They are creatures of legend – keepers of the wood, pensives of the ponds, guardians of the air and makers of myths. They are only told of now in the old tales…but with enough wit and wonder, they may appear to the seeking eye. Can you find the six creatures of myth who still wander the wilds of the town?
We've provided you with a map to give you an idea of where each creature may be found. If you find one, collect proof and enter a prize entry in "Read. Do. Explore: Tails & Tales." Finding all six mythical beasts will earn you five extra prize entries, and the first adventurer to find all six and return to "Eckhart (Public Library) Cabin" will earn 10.
If you find all six creatures, be sure to tell us at Eckhart Cabin so your own legend may be shared! As on any quest, you may learn new discoveries along your way.Be careful, and if you need any help our Rangers at the "Cabin" may be able to give you some hints.
Good luck.