College & Career Resources
Federal Student Aid: The office of Federal Student Aid provides grants, loans, and work-study funds for college or career school.
Community Foundation of DeKalb County Scholarships: The Foundation awards about $150,000 from scholarship funds each year. Most Community Foundation scholarships support full-time undergraduate study toward a Bachelor's degree for a current-year high school graduate. A limited number of scholarships are available for work toward an Associate or technical degree.
Testing and Education Reference Center: Exam and skills practice for high school students, college bound students, career bound employees, grad school students, international citizens, and more. The Testing and Education Reference Center also includes a resume builder.
Business Source Complete: Aimed at the needs of business schools and libraries, this database includes premium full-text content and peer-reviewed business journals. It covers all disciplines of business, including marketing, management, accounting, banking, finance and more. Indexing and abstracts and full text are available back as far as 1886.
Entrepreneurial Studies Source: A tool for business students and researchers, providing the latest insight on topics relevant to entrepreneurship and small businesses. It offers full text for business journals, magazines and reference books, as well as case studies and company profiles.
Glassdoor: Glassdoor has millions of jobs plus salary information, company reviews, and interview questions from people on the inside, making it easy to find a job that's right for you.
Resume Generator: This website provides fill-in-the-blank prompts for building a professional-looking resume.
Unemployment: This website provides information about filing for unemployment in the State of Indiana.
Pandemic Unemployment Assistance: This website provides information about The CARES Act Pandemic Unemployment Assistance that creates a temporary, federal insurance program that are otherwise not eligible for Unemployment benefits, including the self-employed, independent contractors, gig economy workers, those seeking part-time employment, and individuals lacking sufficient work history.
Unemployment Resources for Artists: This website provides FAQs and information for self-employed and gig economy workers.
Vocational and Career Collection: Designed to meet a wide variety of vocational and technical research needs, this collection provides full-text coverage for trade and industry-related periodicals for high schools, community colleges, trade institutions and the general public.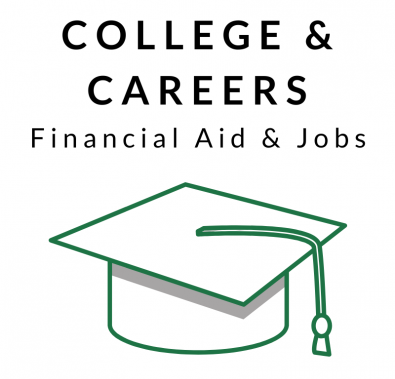 Check out these college and career resources that have been selected by the Eckhart Librarians!